Tri Sélectif
---
Artistes méconnus, disques malaimés : le Tri Sélectif recycle les idées conçues et déterre des trésors oubliés !
Chaque année, la presse musicale nous déverse son flot de classements en tout genre : « Les 100 meilleurs albums de tous les temps », « Les 500 chansons à écouter avant de mourir », « Le top 60 définitif des années 60 » !
Vous êtes jeunes, naïfs, influençables et au moment de commencer votre collection de disque, c'est vers ces éternels chef d'œuvre que votre attention se tourne. Ces « Sgt Peppers » et ces « Pet Sounds et ces « Ok Computer » !
Mais qu'en est-il de tous ces albums médiocres, bâclés et dispensables qui se retrouvent perdus au milieu de discographies ? Qui osera les sortir du bac à solde pour leur offrir une deuxième chance ?
---
Horaires :
Mardi : 22h30-23h30
Dimanche : 19h00-20h00 (Direct)

#29 L'Écurie Saddle Creek
14-10-2018
Des débuts dans un garage d'Omaha jusqu'au succès de Bright Eyes, retour sur l'aventure de Saddle Creek et les trésors oubliés de ce label familial !
Omaha, c'est une ville connue pour ses entrepôts, son industrie alimentaire et ses basses températures l'hiver. On est en 1993, et l'adresse, c'est Saddle Creek Road. C'est ici que vivent Mike Mogis et Justin Oberst, deux camarades de classe qui ont l'habitude de rentrer ensemble après l'école pour faire et écouter de la musique. Quand un prof leur demande d'inventer une entreprise pour un projet scolaire, ils inventent le label Lumberjack Records. Qui deviendra par la suite Saddle Creek Records et l'un des plus passionnant fournisseur de musique indé encore en activité.
Conor Oberst
- Lila [1995]
Bright Eyes - If Winter Ends / Album : Letting Off the Happiness [1998]
Commander Venus - Bent on Broken Nerves / Album : Saddle Creek Records Sampler [1998]
Park Av. - All Boy Band / Album : When Jamie Went to London... We Broke Up [1999]
Desaparecidos - Mall of America / Album : Read Music/Speak Spanish [2002]
Bright Eyes - Road to Joy / Album : I'm Wide Awake, It's Morning [2005]
Bright Eyes - Reinvent the Wheel / EP : Four Winds [2007]
Bright Eyes - Triple Spiral / Album : The People's Key [2011]
Cursive - Tempest / Album : The Storms of Early Summer: Semantics of Song [1998]
The Good Life - I Am an Island / Album : Black Out [2002]
Tim Kasher - Cold Love / Album : The Game of Monogamy [2010]
Lullaby for the Working Class - Turpentine / Album : Blanket Warm [1996]
Rilo Kiley - Three Hopeful Thoughts / Album : The Execution of All Things [2002]
Big Thief - Velvet Ring / Album : Masterpiece [2016]
Stef Chura - Spotted Gold / Album : Messes [2017]
Azure Ray - For the Sake of the Song / EP : November [2002]
---
#28 1978 Revisited
07-10-2018
Après avoir revisité les trésors oubliés de l'année 58, 68 et 98, allons faire du tri sélectif dans l'année 78 !
Et si je vous dis 78, vous me répondez post-punk, new wave, disco et soft rock ! Vous pensez au Some Girls des Stones, à Blondie, Kate, Bush, Patti Smith, les Cars ou les Ramones, vous vous dites que je vais forcément vous passer Springsteen, les Talking Heads, Devo ou Elvis Costello ? Et bien non, allons creuser un peu plus loin et déterrer des albums trop souvent oubliés de cette étrange année de transition…
Crass
- Punk is Dead / Album : The Feeding of the 5000 [1978]
Lizzy Mercier Descloux - Decryptated [1978]
The Rezillos
- Flying Saucer Attack / Album :

Can't Stand the Rezillos

[1978]
Robert Gordon w/ Link Wray
- Lonesome Train / Album : Fresh Fish Special [1978]
The Saints
- Everything's Fine / Album : Prehistoric Sounds [1978]
Captain Beefheart
- Tropical Hot Dog Night / Album : Shiny Beast (Bat Chain Puller) [1978]
Nina Simone
- Baltimore / Album : Baltimore [1978]
Prince
- In Love / Album : For You [1978]
Bryan Ferry
- That's How Strong My Love Is / Album : The Bride Stripped Bare [1978]
Moondog
- Do Your Thing / Album : H'art Songs [1978]
John Prine
- Fish & Whistle / Album : Bruised Orange [1978]
Townes Van Zandt
- No Place to Fall / Album : Flyin' Shoes [1978]
Bob Dylan - Changing of the Guards / Album : Street Legal [1978]
---
Vous connaissez la renaissance pop britannique des 90's avec des groupes comme Oasis, Blur, The Verve, Suede, Elastica, etc... On vous propose un focus sur des groupes brit-pop qui ont eu moins de longévité, d'impact ou de chance.
The Jennifers
- Just Got Back Today [1992]
Shed Seven - Dolphin / Album : Change Giver [1994]
Submarine
- Tugboat (Galaxie 500 Cover) / EP : Judy Foster [1993]
Sleeper - Swallow / Album : Smart [1995]
Babybird - Lemonade Baby / Album : I Was Born a Man [1995]
Marion - Sleep / Album : This World and Body [1996]
Me Me Me - Hanging Around [1996]
The Supernaturals - Smile / Album : It Doesn't Matter Anymore [1997]
Black Grape - Spotlight / Album : Stupid Stupid Stupid [1997]
Cuff - Run With the Money / EP : Breathe [1998]
Gay Dad - To Earth With Love / Album : Leisure Noise [1999]
Tiger - I Was a Rolling Stone / Album : Rosaria [1999]
Teenage Fanclub - Don't Look Back / Album : Grand Prix [1995]
---
#26 Solos de Batteurs
18-09-2018
À quoi ressemble la carrière solo d'un batteur ? De Ringo à Keith Moon sans passer par Dav Grohl, tour d'horizon de ceux qui ont retrouvés leur liberté le temps d'un album ou de discographies un peu trop oubliées...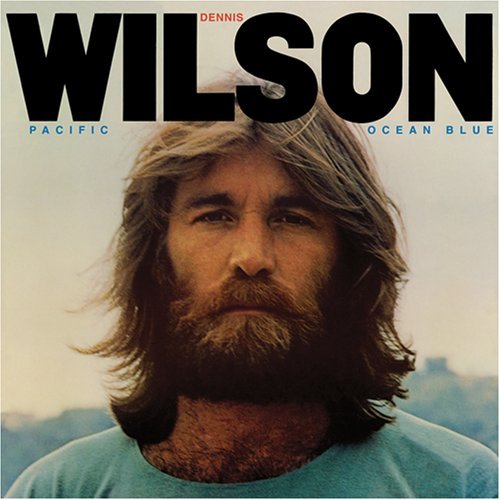 Ringo Starr
- I'm the Greatest / Album : Ringo [1973]
Ginger Baker - Ju Ju / Album : Stratavarious [1972]
Doug Clifford
- Take A Train / Album : Cosmo [1972]
Dennis Wilson - Pacific Ocean Blues / Album : Pacific Ocean Blues [1977]
Nick Mason
- Boo to You Too / Album : Fictitious Sports [1981]
Mo Tucker
- Around and Around / Album : Playin' Possum [1982]
Mickey Dolenz
- Fool on the Hill / Album : Mickey Dolenz Puts You to Sleep [1991]
Levon Helm
- Single Girl, Married Girl / Album : Dirt Farmer [2007]
Little Joy
- How to Hang a Warhol / Album : Little Joy [2008]
Philip Selway
- A Simple Life / Album : Familial [2010]
Nick Hodgson
- Tomorrow I Love You / Album : Tell Your Friends [2018]
Keith Moon
- In My Life / Album : Two Sides of the Moon [1975]
---
#25 Les Petits Écoliers
11-09-2018
Pour fêter la rentrée des classes et le début de cette deuxième saison, retour sur quelques enfants stars qui ont séchés les cours pour enregistrer des tubes d'un jour !
Gene Summers
- School of Rock'n'Roll [1958]
Frankie Lymon & The Teenagers - I'm not a Juvenile Delinquent [1957]
Gayla Peevey
- That's What I Learned in School [1958]
Molly Bee
- Johnny Liar [1963]
Lesley Gore
- Young and Foolish / Album : Sings of Mixed-Up Hearts [1963]
Carl Carlton
- Don't You Need a Boy Like Me [1965]
Keith Green
- Go Go Getter [1965]
Janis Ian
- Society's Child / Album : Janis Ian [1967]
The Cowsills
- We Can Fly / Album : We Can Fly [1968]
Betty Wright
- Sweet Lovin' Daddy / Album : My First Time Around [1968]
The Osmonds
- Speak Like a Child / Album : The Wonderful World of the Osmonds [1968]
The Jackson 5
- Sixteen Candles / Album : Maybe Tomorrow [1971]
Browning Bryant
- Liverpool Fool / Album : Browning Bryant [1974]
Stevie Wonder
- With a Child's Heart / Album : Up-Tight [1966]