#11 Gold Soundz (part.I)
17-04-2018
À l'occasion de la sortie en mai du nouvel album de Stephen Malkmus & the Jicks, retour sur les secrets bien gardés du catalogue de Pavement, élu meilleur groupe des 90's par un comité composé de moi-même.
Première partie d'une double émission qui se focalise donc sur les faces B et autres raretés imaginées par Pavement entre 89 et 99, décennie sur laquelle ils ont fait briller leur coolitude.
Pavement - Box Elder / EP : Slay Tracks 1933-1969 [1989]
Pavement - Internal K-Dart / EP : Demolition Plot J-7 [1990]
Pavement - Home / EP : Perfect Sound Forever [1991]
Pavement - Frontwards / EP : Watery Domestick [1992]
Pavement - Greenlander / Compilation : Slanted & Enchanted: Luxe & Reduxe [2002]
Pavement - All My Friends / Compilation : Crooked Rain, Crooked Rain: L.A.'s Desert Origins [2004]
Pavement - Strings of Nashville / Single : Gold Soundz [1994]
Pavement - Coolin' By Sound / Single : Range Life [1994]
Pavement - Nail Clinic / Compilation : Hey Drag City! [1994]
Pavement - Easily Fooled / EP : Rattled by the Rush [1995]
Pavement - Kris Kraft / Single : Father to a Sister of Thought [1995]
Pavement - Give it a Day / EP : Pacific Trim [1996]
Pavement - Painted Soldiers / Album : Brain Candy Soundtrack [1996]
Pavement - Harness Your Hopes / Single : Spit on a Stranger [1999]
Pavement - Type Slowly (live) / Compilation : Tibetan Freedom Concert [1996]
Pavement - The Killing Moon / EP : Major Leagues [1999]
---
#10 Le Cinéma de Neil Young
10-04-2018
À l'occasion de la sortie sur Netflix du film Paradox de Daryl Hannah et avec Neil Young, retour sur le lien étroit entre le chanteur canadien et le 7ème Art.
"I was watching a movie with a friend
I fell in love with the actress
She was playing a part that I could understand"
(Neil Young - "A Man Needs a Maid", 1972)
Neil Young - Journey Through the Past / Album : Time Fades Away [1973]
Neil Young & Crazy Horse - Cortez the Killer / Album : Live Rust [1979]
Neil Young & Devo - Hey Hey, My My / Human Highway Soundtrack [1982]
Neil Young - Guitar Solo n°1 / Album : Dead Man Soundtrack [1996]
Neil Young & Crazy Horse - Barstool Blues / Album : Year of the Horse [1997]
Neil Young - Harvest Moon / Live at the Ryman Auditorium in Nashville [2005]
Neil Young & Promise of the Real - Peace Trail / Album : Paradox Soundtrack [2018]
Neil Young - Tumbleweed / Album : Paradox Soundtrack [2018]
Neil Young - Motion Pictures / Album : On the Beach [1974]
---
#9 Sub Pop, label trentenaire
03-04-2018
Pour fêter les 30 ans du label, déterrons quelques trésors oubliés sorti chez Sub Pop !
"The idea of having an indie rock "career" while living in a remote backwater like Seattle was too ridiculous to contemplate. It was simply about having adventures, one day at a time, one song at a time." [Bruce Pavitt]
Au début des années 80, un certain Bruce Pavitt s'emmerde à la fac. Pour tuer le temps et promouvoir la scène locale d'Olympia, il publie un fanzine. Ca s'appelle Subterannean Pop. La pop souterraine en français. Sub Pop en raccourci.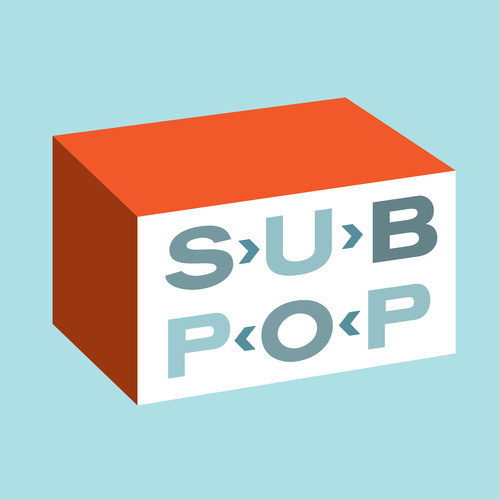 Scratch Acid - Greatest Gift / Album : Sub Pop 100 [1986]
The Fluid - Is It Day I'm Seeing? / Album : Sub Pop 200 [1988]
Love Battery - Between the Eyes / Album : The Grunge Years [1991]
The Makers - Strangers / Album : Give the People What They Want: Songs of the Kinks [2001]
Deanna Carter - State Trooper / Album : A Tribute to Bruce Springsteen's Nebraska [2000]
Zen Guerilla - Inferno / Album : Shadows on the Sun [2001]
Les Thugs - So Heavy / Album : Strike [1996]
Damien Jurado - Ohio / Album : Rehearsals for Departure [1999]
Fruit Bats - Primitive Man / Album : The Ruminant Band [2009]
Vetiver - Another Reason to Go / Album : Tight Knit [2009]
King Tuff - Bad Thing / Album : King Tuff [2012]
Marika Hackman - My Friend Cindy / Album : I'm Not Your Man [2017]
Flight of the Conchords - Bowie / Album : Flight of the Conchords [2008]
---
#8 1998 Revisited
27-03-2018
Vingt ans après les faits, retour sur les trésors oubliés du cru 1998. Ils sont comme des gamins nés pendant une année bissextile : on ne leur souhaite pas assez un bon anniversaire.
Si je vous dis 1998, ça vous évoquera sûrement la Coupe du Monde, Titanic, Monica Lewinsky... Et musicalement, vous penserez peut-être aux disques et artistes suivants, omniprésents dans les classements de la presse musicale : le Moon Safari de Air, le Mezzanine de Massive Attack, This is Hardcore de Pulp, Lauryn Hill, Beck, Calexico Belle & Sebastian, Sonic Youth, Elliot Smith, Garbage et même le désormais culte In the Aeroplane By The Sea... Le Tri Sélectif vous propose cette semaine de creuser un peu plus loin à la recherche de merveilles d'americana, de swing, de country et de rock alternatif.
Andrew Bird's Bowl of Fire - Minor Stab / Album : Thrills [1998]
The Halo Benders - Virginia Reel Around the Fountain / Album : The Rebels Not In [1998]
Swell - Make Up Your Mind / Album : Prolonging the Magic [1998]
Golden Smog - To Call My Own / Album : Weird Tales [1998]
Lucinda Williams - Joy / Album : Car Wheels on a Gravel Road [1998]
Sparklehorse - Sick of Goodbyes / Album : Good Morning Spider [1998]
Songs: Ohia - This Time Anything Finite at All / Album : Impala [1998]
The Mekons - Mirror / Album : Me [1998]
Cinerama - You Turn Me On / Album : Va Va Voom [1998]
Soul Coughing - Circles / Album : El Oso [1998]
Silver Jews - Random Rules / Album : American Water [1998]
Gillian Welch - Honey Now / Album : Hell Among the Yearlings [1998]
---
Focus sur l'avant-garde de Yoko Ono, de ses débuts avec Fluxus à ses récentes collaborations avec Sonic Youth.
"I think that all women are witches, in the sense that a witch is a magical being. Don't be scared of witches, because we are good witches, and you should appreciate our magical power."
Il y a un cliché qui persiste depuis 50 ans : Yoko Ono, c'est de la merde. Les Beatles se sont séparés à cause d'elle. Elle a gâché le talent de John Lennon. Elle ne fait que crier. C'est une imposture. Essayons, avec cette émission, de prouver que Yoko Ono n'est pas qu'une femme de mais une artiste à part entière.
Yoko Ono & John Lennon - Who Have Seen the Wind? / Album : Wedding Album [1969]
Plastic Ono Band - Why / Album : Plastic Ono Band [1970]
Yoko Ono - Mrs. Lennon / Album : Fly [1971]
Yoko Ono & John Lennon - Sisters, O Sisters / Album : Some Time in New York City [1972]
Yoko Ono - Death of Samantha / Album : Approximately Infinite Universe [1973]
Yoko Ono - Have You Seen a Horizon Lately? / Album : Approximately Infinite Universe [1973]
Yoko Ono - Men, Men, Men / Album : Feeling the Space [1973]
Yoko Ono & John Lennon - Kiss Kiss Kiss / Album : Double Fantasy [1980]
Yoko Ono - Walkin' on Thin Ice / Single [1980]
Yoko Ono - Talking to the Universe / Album : Rising [1996]
Yoko Ono - Is This What We Do / Album : Blueprint for a Sunrise [2001]
Yoko Ono - Cheshire Cat Cry / Album : Take Me to the Land of Hell [2013]
Yoko Ono & John Lennon - Don't Be Scared/ Album : Milk & Honey [1984]
---