---
freeson, c'est dans l'intitulé, c'est libre. Libre de partir dans tous les sens musicalement (breakcore, folk, rock n roll), et verbalement, ne loupez pas l'édito de Stiff.
(Et de mettre des photos qui font mal aux yeux!)
---
freeson#531 feat. KAMOURAI
30-10-2015

BERURIER NOIR porcherie
SLAYER feat ICE T disorder
DIVERGE hydroshock
IND_FRIS gorillawave
TEDDY KILLERZ violence
CDR come on you rotten beans
PEACHES light in places
SATAN they involve
ZARDONIC against all odds
14ANGER hasta
DITHER alien resistance (SEI2URE remix)
MONSTER X hunter
ULCERIUM the rot
---

FEDERALE the blood flowed like wine
SPRING HEEL JACK casino
LES PORTE-MENTAUX plus d'amour
TIM BUCKLEY song to the siren
AMEN DUNES song to the siren
STAIRCASE PARADOX shadowplay
DOMINIQUE A le courage des oiseaux
MARUOSA muur
FOKN BOIS mr S.M.C
A TRIBE CALLED RED electric powwow drum
JAMES BLAKE sound of silence
MOUNTAINS & SEAS billie
POLYMORPHIE jean cellule
JEAN FERRAILLE radio activity
BLITZEN TRAPPER black river killer
VOODOOM wisi mang
FRAILLE DAY I'M IN LOVE just for tonight (extended mix version d'la balle)
---
freeson#529 Spéciale Covers
16-10-2015

NIRVANA ain't it a shame
HONEYDIPPERS guns of brixton
PRIMUS have a cigar
THE SURFMOTHERFUCKERS killing an arab
SKA BITCHES boys don't cry
JON les sucettes
THERION poupée de cire, poupée de son
TROTSKI NAUTIQUE touche moi
PIGFACE vs BEAT MASTER CRASH holiday in cambodia
TIMBALAND oh timbaland
SENOR COCONUT smoke on the water
NOIR DESIR i want you
PETER SELLERS help
CYCLOPE hymne à l'amour
LES ABLETTES tu verras
DEATH GRIPS firestarter
AARON SPECTRE pay to cum
WEEZER paranoid android
---

ATARI TEENAGE RIOT revolution action
JAPANTHER boys don't cry
RADIOHEAD karma police
THE ANTLERS kettering
MANSFIELD TYA les contemplations
BRUIT NOIR la province
SHAM 69 if the kids are united
MOSCOW DEATH BRIGADE it's us
VOLGOGRAD walking dead
CEDDY GONOD one night @ your house
ULTRADEMON htp anthem 2.0
THE ROUGHNECK RIOT parasites
ZU chtonian
BILLY BRAGG & WILCO all you fascists
DJ SCOTCH EGG from "kirakira majocco cluv"
---
freeson#527 Carte Blanche + Live à LAST MORNING SOUNDTRACK (I'M FROM RENNES)
25-09-2015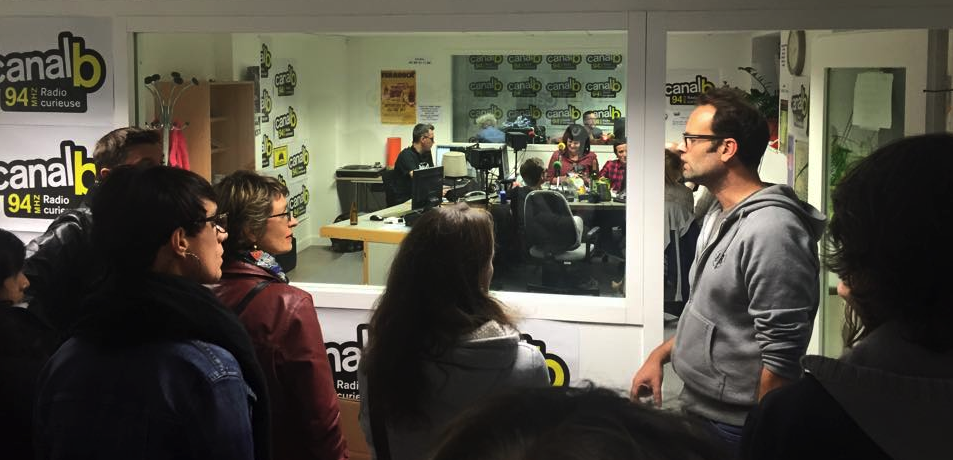 BONZO DOG BAND death-cab for cutie
LES GAELIC gardez les cheveux
FREE KITTEN oh bondage up yours
DEUS put the freaks up front
BASTON sword
JULIA wait mom and dad
NILS FRAHM keep
SUFJAN STEVENS fourth of july
SAYCET mirages
DEATH CAB FOR CUTIE transatlantism

Live: THE LAST MORNING SOUNDTRACK


---